WHO IS Roof Rejuvenate?
Roof Rejuvenate is much more than just a roof rejuvenation product. Locally owned Roof Rejuvenate are the new breed of sustainable roofers, all dedicated to keeping your roof out of the landfill and more money in your pocket. Be green and save some green. Brilliant!
Our Partners







WHAT IS Roof Rejuvenate?
Roof Rejuvenate® uses a scientifically formulated, and 100% safe, plant-based roof rejuvenating spray treatment that was developed by Battelle Labs, the world's largest private research and development company.
HOW DOES IT WORK?
Roof Rejuvenate's uses a revolutionary award-winning technology allows millions of micro-beads of all-natural oil to penetrate your old brittle roof. This process restores your roof's flexibility and waterproofing protection preserving the life of your roof.
Treatments come with a five-year transferrable warranty. Repeating treatments every five years can extend your roof's life by up to fifteen years.
Why rejuvenate your shingles?
Increases adhesion of the protective top granule coating
Reduces hail impact damage and subsequent granule loss
Restores permeability closer to new shingles
Greener Shingles is a bio-based, environmentally friendly soy product, lab tested to replace essential oils in asphalt shingles and make them last longer
What is shingle rejuvenation?
Greener Shingles uses a 95% bio-based rejuvenator that can prevent years of aging.
Greener Shingles will bring your shingles back closer to their original color.
Greener Shingles is an environmentally safe process that replaces oils and resins in your shingles.
Increases adhesion of the protective top granule coating by 86%
Reduces hail impact damage and subsequent granule loss
60% better fire retardancy vs untreated shingles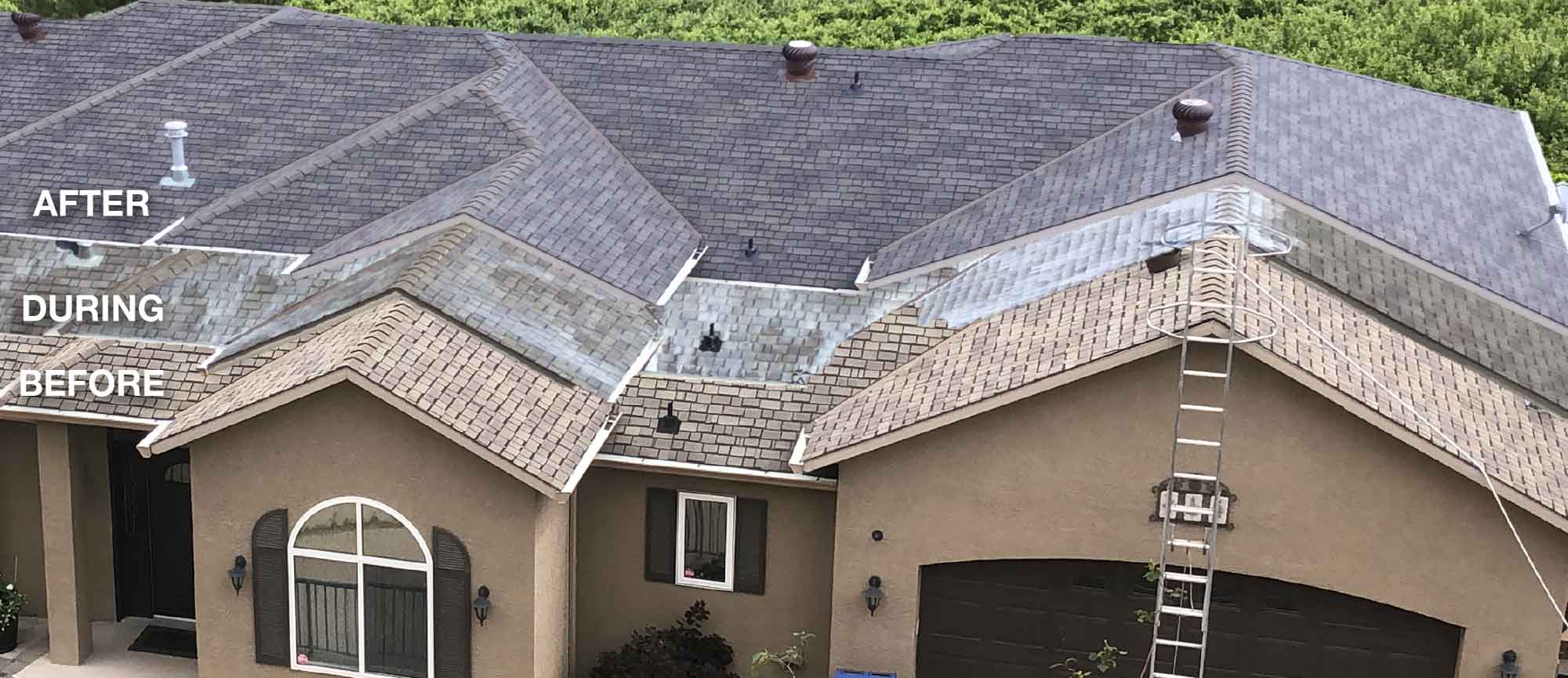 ---